Have Storage needs requiring on-site capability?
Azzie's Storage offers Secure Portable Storage Containers for your Business & Private storage needs.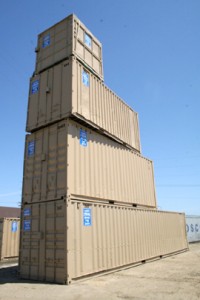 Container Sizes
• 7×7.5
• 8×10
• 8×20
• 8×24
• 8×40
We own and operate all of our own trucks. No third parties make for cheaper and more reliable trucking service.
Custom Modifications
• Roll up doors
• windows
• lock protectors
• standard doors
• lights
• vents
• custom paint
• High quality jobs that are gauranteed for two years and more….
Service Area
Santa Cruz County, Monterey County, San Benito County, Santa Clara County, and the Southern Bay Area.
Call us to see about service to other areas.